Anastasia Web International dating agency is the easiest option to reach hundreds of single ladies from Belarus, Moldavia, Russia, Ukraine and other USSR / CIS Countries.
The online dating services that they offer contain, send and get letters with translation, telephone conversations, romance tours to several cities of CIS Countries (like Dnepropetrovsk, Donetsk, Kiev, Sevastopol, Odessa, Moscow, Kishinev, Nikolaev, St.Petersburg, Tver, Vintsa and Zaporozhie), apartment rentals, flower delivery, fiancée visa and customer service to make more easy your tour travel.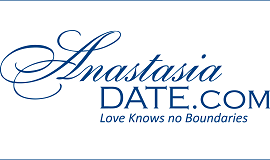 They have a database with more than 23.000 girls profiles from Ex-USSR Countries (today know as CIS Countries), looking single Men from the whole world, like Western Europe countries, American Countries (Canada, United Sates, Mexico and South America) or Asian countries.
The Anastasia Web Date website is clear and easy to use (having also a mobile version to use from smartphones and tablets with iOS System or Android System). The online profiles of the ladies are of a high-quality and there is a huge deal of information about the Russian girls and also Ukraine Brides (they have operators that make a review of the profile to assure correct and useful information). It is not too expensive (but not too cheap) to make contact though their services, if you consider that you might have to send email letters or chat with a lot of girls before you match with one of them; the advantage that they have, is that you are contacting real girls and not scammers (so you are not wasting your time and money), something that happens in free dating sites (that not have budget to check if the girls are scam or not).
You can register for free on the Anastasia web site and use their search engine to browse complete women profiles. And if you see or read something wrong or strange, please let them know how it goes so they can keep the profile reviews precise and up to date. One of the best partner of Anastasia is Russians Brides Agency (founded in 2007), where you can read their own Russian Girls reviews with tips to help you.
Special features:
Favorite girls list.
Video Chat.
Watched Video list.
Calling ladies.
Girls Zodiacal horoscope
Girl name meaning.
Advanced Search Engine
Can suggest questions to the girls
Romance tours to several cities like Dnepropetrovsk, Donetsk, Moscow, Kiev, Odessa, Sevastopol, Kishinev, St.Petersburg, Nikolayev, Tver, Vintsa and Zaporozhye. With Anastasia International tours you have three sightseeing tours are included when your purchase your dating tour.
Socials; Anastasia International draw in additional women, and top quality girls. Each Anastasia International social event is six-hour long, so you're able to spend some time to know a lot of girls every day, without being rushed. Every Anastasia International tour include several hundred of attractive, educated and genuine ladies join their social events.
Anastasia Membership Plans
Costs: Free registration.
Letter, per-credit basis:
2 Credits - $15.99 (7.99$ per credit)
4 Credits - $30.00 (7.50$ per credit)
8 Credits - $56.00 (7.00$ per credit)
16 Credits - $96.00 (6.00$ per credit)
32 Credits - $185.00 (5.78$ per credit)
50 Credits - $249.00 (4.98$ per credit)
100 Credits - $399.00 (3.99$ per credit)